Profile

handymetacrisis's Journal
This journal should be viewed with discretion.
Paid Account
Created on 2011-12-30 04:49:54 (#1328177), last updated 2014-01-12 (188 weeks ago)
178 comments received, 11,389 comments posted
8 Journal Entries, 14 Tags, 0 Memories, 116 Icons

About

Mini Bio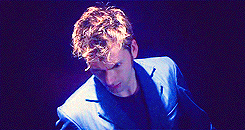 A complicated event of time and space. Born in battle, filled with blood and anger and revenge.
Just in case it matters, both muse and mun are over 18.

People
[View Entries]

Communities
[View entries]

Member Of (14):
bakerstreet
,
betenoire_logs
,
betenoire_ooc
,
betenoire_rp
,
cityofsin
,
cityofsin_logs
,
cityofsin_ooc
,
dagaz
,
hizzouse_of_sin
,
outofshadows
,
sixwordstories
,
smuttysws
,
thenetwork
,
zerotwolives

Subscriptions (14):
betenoire_logs
,
betenoire_ooc
,
betenoire_rp
,
cityofsin
,
cityofsin_logs
,
cityofsin_ooc
,
dagaz
,
dw_maintenance
,
dw_news
,
smuttysws
,
the_library
,
the_library_logs
,
the_library_ooc
,
thenetwork

Administrator Of (0)

Feeds
[View Entries]

Subscriptions (0)

Linking
To link to this user, copy this code:
On Dreamwidth:
Elsewhere: